How can brands and creatives collaborate?
A key strength of the Mastered network is having a curated group of creative professionals and emerging brands in one place. Find out how you can work together to mutual benefit, now and for the future.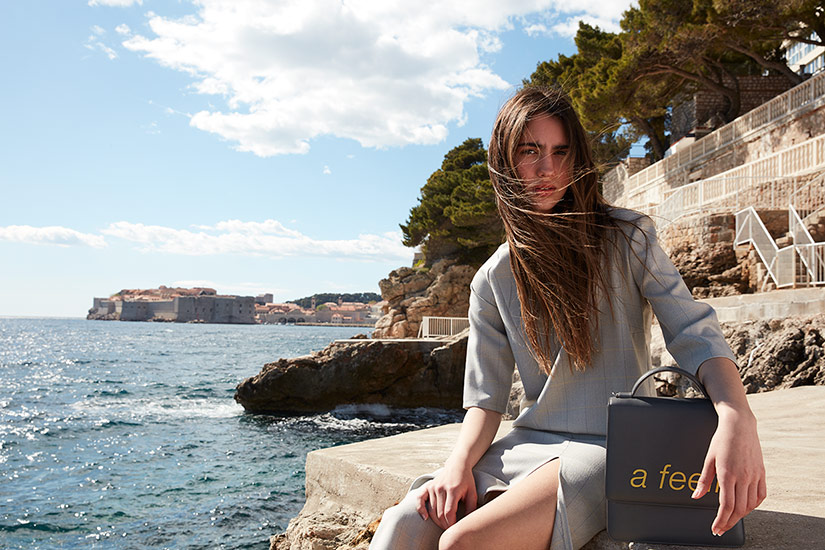 A collaborative image from Mastered Live: Croatia. Makeup: Berenice Ammann | Hair: Ayoe Nissen & Hilda Flores | Styling: Luke Meakins | Photography: Lydia Gorges & Christian Roman | Accessories: Jen Murray / Scotria
---
When you use talent from the Mastered network:
You will have more success with meeting people who genuinely want to work together. You can collaboratively solve problems that you all experience: to be published, to build new relationships, to create new work and get it seen.
You'll build strong relationships now that will help you rise together. Being generous, hardworking and a good team player now means that people will remember you when they are more established in the future, and they may call you again.
You can experiment and play with new concepts away from commercial work or the day-to-day duties of running your business, which will improve your skills and open doors to new creative directions.
---
Creatives: Pulling clothes or accessories from a brand
If you have an idea for a project that could benefit from womenswear, menswear or accessories product, use the directory to find brands willing to lend their items. Working with emerging designers rather than more established brands means you're less likely to be charged a commission for lending product, especially if you share the final outcome with them to use.
When you contact a brand to pull their products, include:
An introduction to yourself and your work, a moodboard explaining your concept and details of any teammates who you've assembled already.
Details of specific products you would like to borrow and why they're right for the project.
Details about specific dates and location. If you don't know yet, let the brand owner know when you expect to find out.
---
Brands: Finding a team to use your product
Listed below are some examples of how brands can work with creatives on Mastered:
Lend items to emerging stylists for a project they're working on. This benefits your brand because your product will gain industry exposure via the outcome the creative team is working towards – it might be an editorial submission or a video for an online platform, for example. You can also lend your product to stylists based in different parts of the world if you're comfortable posting it internationally.
Host a creative event. You might want to launch a new product, host a networking session or an exhibition. Working with other creatives will help you produce the event from concept through to execution. You'll also reach a bigger audience through your peers' networks.
Create a design collaboration. Whether it's a series of limited edition prints, a new product line or an in-store experience, working with different creatives allows you to outsource the insight and skills you need to create a well-executed idea. Design collaborations can also expand your market, elevate your brand DNA and provide new product experiences to your customer.
Once you've decided to work together, create a written agreement that outlines any terms regarding damaged, lost or late returned items. This way, everyone is clear on what's expected of them when handling the product.
---
Play a different role on your team
Use the Mastered community as a chance to experiment with different creative roles. This will help you gain new skills and communicate more effectively with other professionals who also share these abilities. A makeup artist might also direct the shoot, a brand owner might pick up a camera or a fashion stylist might use their own product. Whatever role you want to play, play it. For more insight about being a polymath in the fashion industry, check out this article.
---